London To Host Blockchain International Show On June 6-7, 2018
June 5, 2019 by Brian Forester
145
Are you ready for the exciting Blockchain International Show in London? The wait is over for blockchain enthusiasts from Europe. One of the most anticipated blockchain conferences is going to be held in your area tomorrow! Blockchain International Show is a gathering of blockchain enthusiasts that will be held at London's ExCel Exhibition and Convention Center on
Are you ready for the exciting Blockchain International Show in London?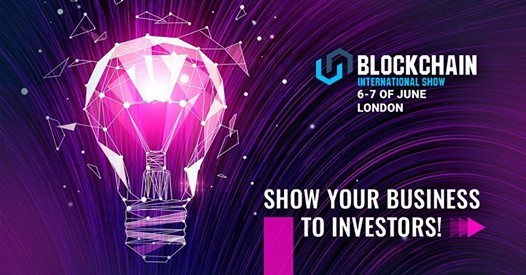 The wait is over for blockchain enthusiasts from Europe. One of the most anticipated blockchain conferences is going to be held in your area tomorrow!
Blockchain International Show is a gathering of blockchain enthusiasts that will be held at London's ExCel Exhibition and Convention Center on June 6-7, 2018.
This two-day event will be filled with presentations by blockchain experts and introductions of incredible opportunities that every blockchain enthusiast must look forward to in the future.
Learn more untold facts about blockchain and how to become a professional cryptocurrency trader straight from the experts in the industry.
Discover the latest developments of the participating leading brands as they present their newly developed ideas on a global scale. Aside from popular companies, a lot of blockchain startups, influencers, business representatives, developers, enthusiasts, and investors will also participate in the conference. Be part of history as you discover amazing innovation and projects created by excellent minds from around the globe.
The registration will start at 9:00 a.m. and the event will start at 10:00 in the morning.
Make sure not to miss this most anticipated event for blockchain enthusiasts in London.
Blockchain International Show is sponsored by Decenternet, Global Reit, Momentum, and more.
For more information, you can check out this link.