The Biggest Solution For Bitcoin's Power Problem
November 17, 2017 by Brian Forester
280
Are you scare of the power problem that comes with Bitcoin mining? Is power consumption really a huge problem for crypto miners? The answer is yes. This has been one of the main concerns of crypto miners. Mining crypto can be really profitable to everyone, but let us not forget the expenses that go along
Are you scare of the power problem that comes with Bitcoin mining? Is power consumption really a huge problem for crypto miners?
The answer is yes. This has been one of the main concerns of crypto miners. Mining crypto can be really profitable to everyone, but let us not forget the expenses that go along with mining cryptos. It is indeed, one of the biggest hinders in crypto mining. The rising electricity consumption in crypto mining is one of the things that motivated this company to push for a better crypto mining service.
This Cryptocurrency Miner Says It Solved Bitcoin's Power Problem
A green-energy startup says it can solve bitcoin's surging electricity consumption without boosting pollution, an issue threatening to halt the meteoric rise of the virtual currency.
Austria's HydroMiner GmbH raised $2.8 million after closing its first initial coin offering on Wednesday, according to its website. The cash will be used to install high-powered computers at hydropower plants, where the company says it can mine new digital currencies at a cheaper cost and with lower environmental impacts.
"A lot of people are worried about the high energy consumption of cryptocurrencies," said Nadine Damblon, the co-founder and chief executive officer of HydroMiner in Vienna. "It's a huge factor.'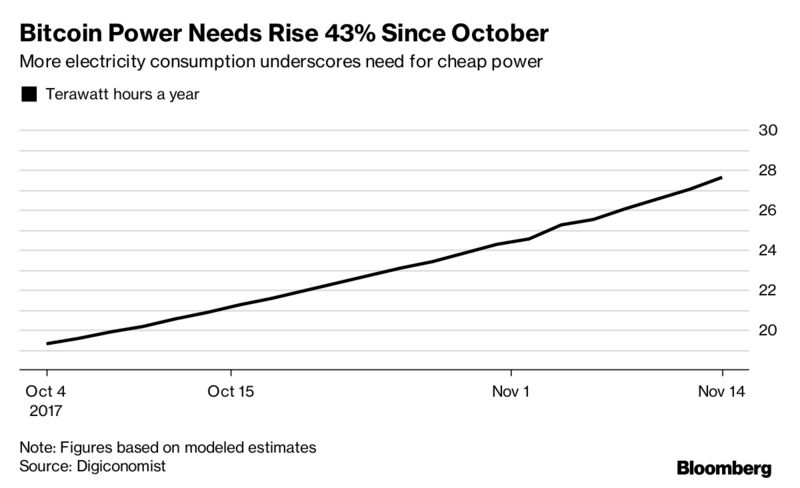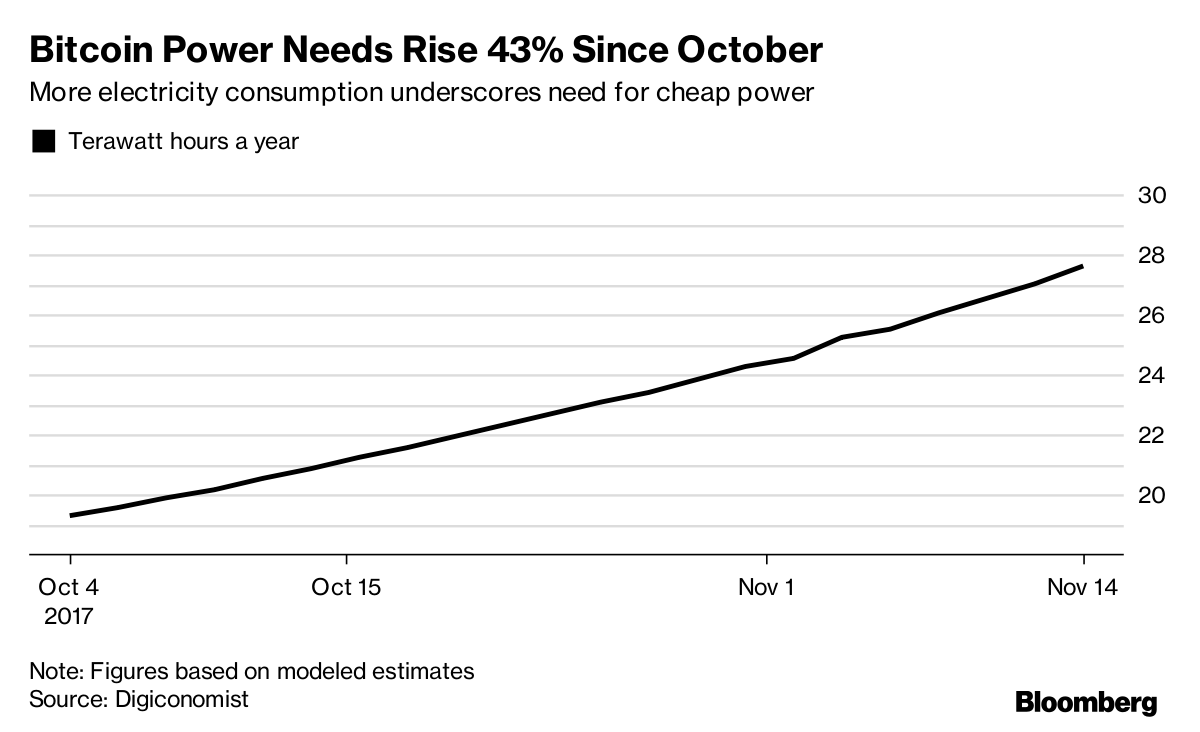 This website uses cookies and asks your personal data to enhance your browsing experience.